5th October 2021
Esso are asking for comments on their proposal for a temporary play area in Queen Elizabeth Park. Esso are going to remove the existing play area in 2022 to make space to install their aviation fuel pipeline. They are legally required to construct a replacement play area which must be ready to use before the existing one is removed. When Esso have finished working in the park, they will reinstate the original play area.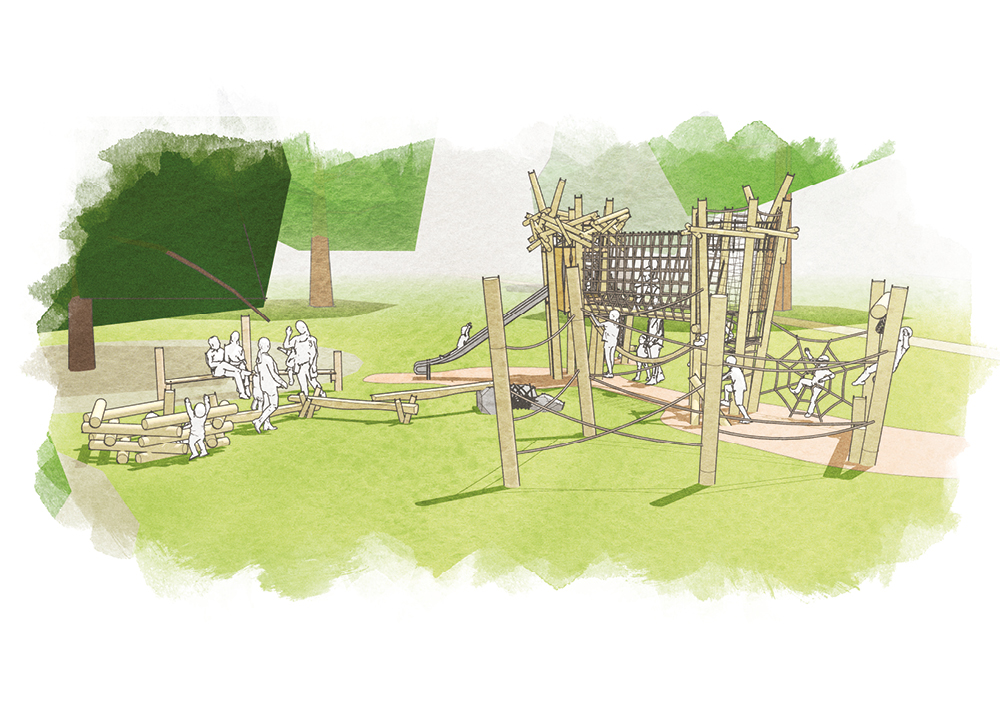 Esso have published details of the proposed play area on their website, along with a form for you to provide your comments. The closing date for comments is Monday 25th October 2021, so please be quick if you want to have your say.
Esso will close the Cabrol Road car park and remove the existing play area in early 2022. The site of the play area will be used for drilling and pipeline installation, whilst the car park and other open areas will become a construction compound. Esso's original proposal was to build a temporary play area next to the construction compound, but agreement has now been reached with Rushmoor Borough Council to place it in the glade.
After Esso's works have been completed, the existing play area will be reinstated in its original position and the car park will be reopened. The temporary play area will either be removed or retained, depending on what is agreed between Esso, Rushmoor Borough Council and residents.
Please read the proposal and give Esso your comments by Monday 25th October 2021.