9th December 2021
This week, beginning 6th December, Esso's contractors are digging three trial holes in the park. Esso explain the reason as follows:
"We will be digging three trial holes to visually confirm the location and size of thrust blocks that support the sewer. This is being undertaken because there are no as-laid plans on their location or size. By doing these surveys before works start our detailed construction plans can be re-confirmed. This will make sure that our open cut installation methods are the most appropriate and works are completed on time."
Esso have provided a map showing the location of the trial holes, which is also on display, along with other information, in the park.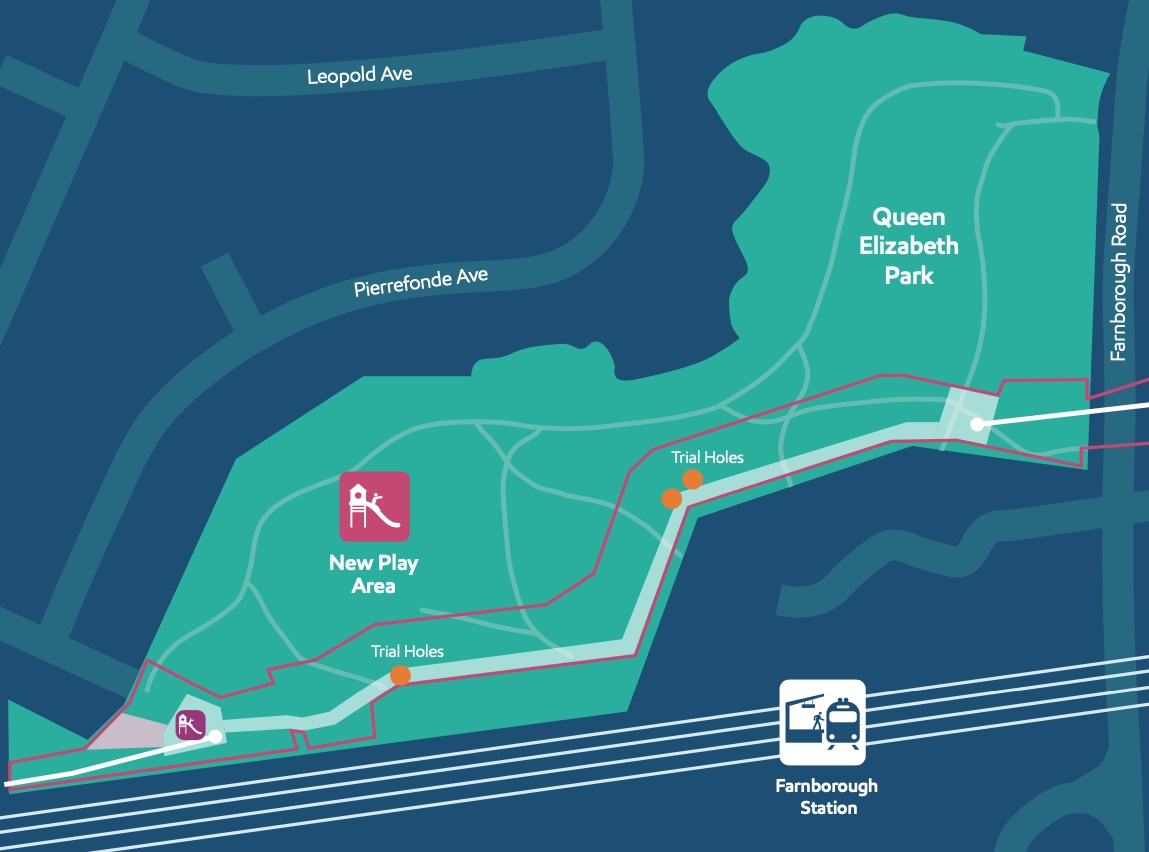 This is not the start of the pipeline installation. Preparations for that will begin in February 2022 when Esso's contractors. start clearing the area to the north of the southern path and felling trees. The full timetable as currently planned by Esso is:
February 2022: Vegetation removal and tree felling.
February/March 2022: Installation of the alternative play area.
March 2022: Constructing the Cabrol Road car park compound.
May 2022 - August 2022: Trenchless installation, boring from the play area, under the allotments and past Stake Lane along the railway embankment.
August 2022 - November 2022: The open cut works to install the pipe through the park.
Sometime between August and November 2022: Trenchless installation under the A331 - this will take about one month.