2nd March 2022
On Thursday 3rd March, Rushmoor Borough Council's contractors will be working on the Fairy Tree. Although the work is happening at the same time as Esso's clearance activities, the people working on the Fairy Tree have nothing to do with Esso and the work is not related to Esso's pipeline installation.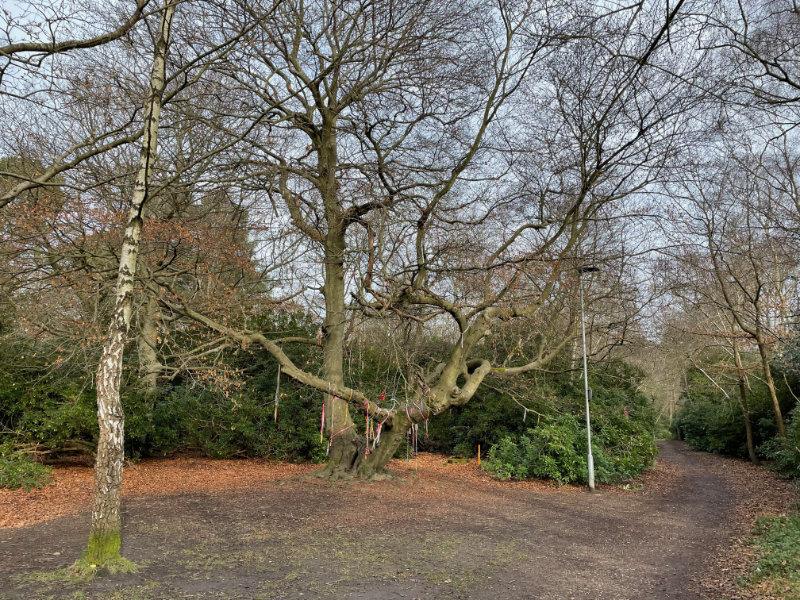 Specific pieces of deadwood will be removed from the main part of the tree. These have all been identified in advance. The southern part of the crown - the part which is growing from the section of the trunk which spreads out towards the path - will be pruned to reduce the length of the upper and outer branches by between 2 and 2.5 metres. The aim is to relieve the weight borne by the southern fork of the trunk.
In addition to this, a branch of a nearby sweet chestnut tree will be removed because it currently competing for space with the Fairy Tree.